I've just spent the last two hours uncovering the most gorgeous photos of Jason Schwartzman (avec stubble don't you know).
Yes, I know I'm probably the only one in the world that actually thinks he is hot. But he is and I do. And I'm going to try and persuade you why...
Firstly, he's of italian descent. But not only that - He's Francis Ford Coppola's nephew, Nic Cage's cousin, and son of the lady I was named after - Talia Shire.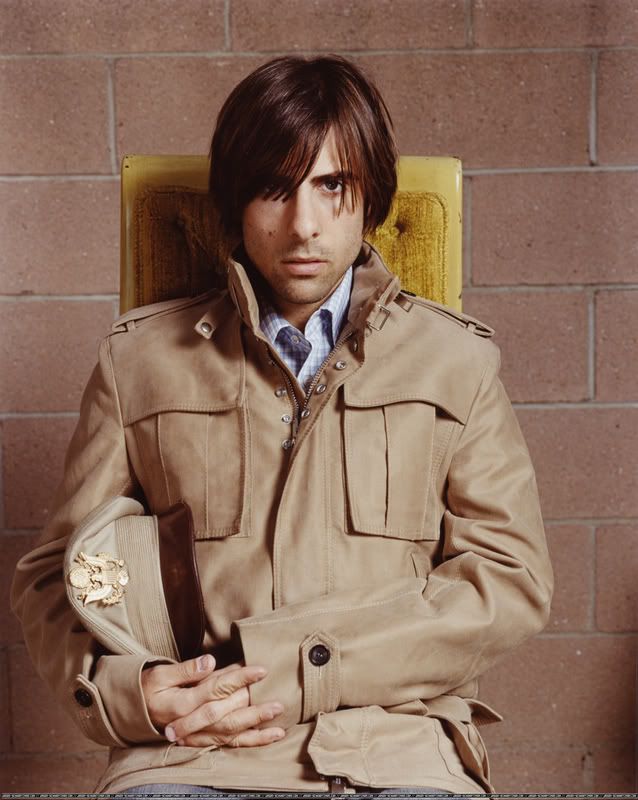 Secondly, he's a tiny bundle of loveliness at 5'6''.
Thirdly, he is totally an amazing actor, with such films as Rushmore, Spun, I Heart Huckabees and more recently The Darjeeling Limited under his belt (in whuch he sports a rather fetching 'tasche!).
Fourthly, he's not only talented at acting, he was also the drummer in the band Phantom Planet who did that theme tune for a certain famous TV Show (The OC), and he's a writer too, having co-penned The Darjeeling Limited.
Finally, he's totally gorgeous. Just look at those eyes.....
Sorry if I went on a bit there. *melts just looking at him*
Current Mood:
flirty